Broomfield, Colorado-based 360 Credit Consulting specializes in repairing, correcting and restoring people's credit. They also provide information, education, and guidance to help consumers better understand and take control of their credit history and financial future. They also have 'FICO Specialists' on staff who help consumers clean up their credit reports and put them in a better position to reach their financial and personal goals. The team of financial services professionals at 360 Credit Consulting also work closely with realtors, loan officers, and other mortgage-related professionals to help consumers to more easily qualify for needed loans to purchase real estate.
Important note: 360 Credit Consulting is not one of our top 5 credit repair companies. 
Company Profile
Founded in 2010, 360 Credit Consulting is led by experienced, certified, credit repair specialists and real estate investor Alan Harrington. For over 10 years serving as acting CEO, Harrington has provided guidance and support for a team of knowledgeable, experienced, credit repair professionals working at the company's headquarters in Bloomfield, Colorado and their branch office in Austin, Texas. Through their network of partners, they are able to help consumers throughout the United States get the help they need to ensure the information on their credit reports is accurate and complete and dramatically improve their credit scores.
Valuable Information And Services
At 360 Credit Consulting, the valuable information and effective services they provide consumers is based on years of extensive research into consumer laws and vast knowledge and understanding of the reporting methods used by credit bureaus. Using that information, they immediately begin resolving the problems people are having improving their credit scores and obtaining the credit they need to make major purchases. While the length of time it takes to resolve people's credit problems varies depending on the individual, most clients begin to see positive results with 30 to 60 days.
Company Services
Consumers can receive a wide range of very helpful services from credit repair professionals at 360 Credit Consulting. They include challenging and removing inaccurate negative information on people's credit reports related to:
Bankruptcies
Charge Offs
Collection Accounts
Inquiries
Late Payments
Liens
They can also help consumers to open new credit accounts and begin to create, build a good credit history and significantly improve their credit scores by working with their network of trusted companies nationwide. With the help of 360 Credit Consulting, many consumers are able to secure loans for the homes they long dreamed about owning.
A Fast, Simple, Easy, Process
Getting credit repair services from 360 Credit Consulting is fast, simple and easy. Consumers can begin the process online, over the phone or in-person at one of their offices. It starts with a free credit analysis to identify errors and inaccuracies that appear on their credit report. The credit repair pros will help to remove the mistakes and provide the guidance people need to restore their credit score. They will give a realistic time frame for how long analyzing and repairing the credit report will take and show the client how to build, maintain and increase a good credit score.
Advantages Of Using 360 Credit Consulting
There are a number of great advantages to using 360 Credit Consulting to identify and remove inaccuracies on your credit report and improve your credit score. First of all, the credit repair process they use is fast, simple and easy. Plus their certified FICO Credit teams are experts and experienced professionals who understand consumer laws and credit bureau reporting methods, so they can quickly resolve your problems with the inaccuracies your credit report contains. Plus, they will create a step-by-step process that you can follow that will make building a good credit report a breeze.
Credit Education
At 360 Credit Consulting not only do they help you remove the inaccuracies on your credit report, but they also provide you with free financial education resources you can use to improve your credit score, get approved for credit and qualify for better interest rates. They can also help you to establish new credit accounts and teach you valuable lessons, tips, and techniques for building and maintaining a good credit score and monitoring your credit report for inaccuracies. Plus, they can work with you no matter the state of your credit and show you techniques that can save you countless thousands of dollars in the long term.
360 Credit Consulting Empowers Consumers
The Federal Trade Commission says it's essential consumers know their rights related to their credit history and credit score. At 360 Credit Consulting, they emphasize and prioritize providing accurate information and education to consumers about their right to check and correct their credit history and credit report. Plus, their blogs and other educational resources have extensive information on credit use and repair best practices. The information is detailed, helpful and provides accurate answers to some of the common questions consumers have about improving their credit reports and scores.
Disadvantages Of Using 360 Credit Consulting
There are several disadvantages to using the credit repair services of 360 Credit Consulting. First, they are not ranked in the top 5 in their industry. Also, like other credit repair companies, they can't do anything you can't do yourself to repair your credit with a little training. Plus, it's a small company with a name that's similar to another credit repair company. They also charge an almost $90 enrollment fee and customers are charged monthly through their credit cards before they begin working on their credit. Three complaints were filed against them with the BBB and they agreed to refund one client's two months of payments.
Lack Of Company Information
There are not many 360 Credit Consulting reviews online. It's not always clear what services customers can expect when they sign up. Anyone can apply as long as they have a credit card. There is also some confusion about their cancellation process. Not all negative information can be removed from people's credit reports legally, the FTC says. The company only has two offices to serve people nationwide. Despite all of the testimonials and the industry recognition they have received and the free credit analysis they promise, consumers end up paying a minimum of $149.98 for their services.
BBB Reviews And Complaints
In the just over 10 years that 360 Credit Consulting has been in business, the Better Business Bureau has received eight negative reviews as well as three complaints. Most of the negative reviews seem to be related to the confusion the similarity of their name to another credit repair company causes. Some of the complaints were related to the company's cancelation process and the difficulty some consumers had getting in contact and communicating with 360 Credit Consulting. However, in response to one of the complaints, 360 Credit Consulting agreed to return the two payments an unsatisfied customer made.
Frequently Asked Questions
The Better Business Bureau gives 360 Credit Consulting a 'D+' rating for its services since its founding in 2010.
The company has one simple account and fee structure that makes knowing what services they are paying for and have received easy for customers to identify and understand.
The cancellation policy at 360 Credit Consulting is simple, straightforward and easy to use. Customers are not charged any fees if they decide to cancel the service.
Although their headquarters is in Broomfield, Colorado and their other office is in Austin, Texas, the company provides credit repair services to consumers nationwide through their network of partners.
The company has proven to be very helpful to people whose credit has been negatively impacted by a divorce, job loss or having erroneous information on their credit report.
They have also helped victims of identity theft and people who have trouble getting loans approved.
People who are new to the country or have no credit history can get help establishing their credit by contacting 360 Credit Consulting.
A personal credit specialist consults with and analyzes the credit report of each client and creates a plan of action designed to achieve their specific goals.
To validate, verify and take care of all credit report errors, disputes, paperwork, follow-up letters and other communications involved in demanding that credit bureaus remove inaccurate and erroneous information from their clients' credit reports, the company assigns a personal credit specialist to each client.
At 360 Credit Consulting clients can enroll by completing an online form and paying an $89.99 enrollment fee using any type of major credit card. The monthly fee is $69.99.
The regular business hours of the offices of 360 Credit Consulting is Monday through Friday between the hours of 9:00 a.m. and 5:00 p.m. Their toll-free telephone number is: 1 877-487-4898.
Whether you have debit cards, credit cards, or both, the credit experts at 360 Credit Consulting can teach you how to overcome past financial errors, clean up your damaged credit history, remove credit report errors, avoid mistakes that can hurt your credit score and show you steps to take to quickly build and improve your credit score.
360 Credit Consulting Reviews:
Positive:
"I was referred to 360 credit consulting from a Relator who was assisting me with purchasing a home under the first time home buyers program. I worked with them for a year. I was approved for a brand new home. I worked with Christina Salgado and she was great at answering my questions and following up with me. The best part of 360 credit consulting is we the customer don't have to do anything. They do all the work for us. The removal of things on my credit report is what allowed me to purchase a home. If you're thinking of using a credit consulting agency don't look any further and sign up with 360." Lonique S. via Yelp
"If you need to repair your credit score and don't have time to work through the myriad of paperwork required, I highly recommend setting up an account with 360. Make sure you send them everything, and definitely stay on top of things by using the Smartcredit website. I forgot to use Smartcredit and saw small positive change over three months. Once I started using the tools, I saw a 40 point rise in 3 months. It's important to know that the tools they offer are only as effective as the person using them, you have to follow their advice and exercise self discipline, but the results are worth it." Jason Mumford via Google
Negative:
"Please make sure you research this company. I started in June with a goal of being ready to be in a house by the following march. Starting off I was optimistic. I was sent links for email to team & generic automated responses but no updates no info. I contacted them numerous times & the only time I got a response was upon threatened to cancel. I always got an immediate response then. I waited which I wish I didnt because I should have pushed a little harder soon because it ended up delaying my process. They only reviewed my credit once initially & never updated it in six months. I received a call today just to follow up on my cancellation & was notified then that I was supposed to have a credit pull & review but it was never done or offered. However Beware of a final payment cancellation fee that was never told to me until I canceled which they say was for work already done in reers. When I paid a start up fee. Even after admitting that my account was not handled correctly a final payment without anything done was still pulled. Please do research and ask lots of questions because this delayed me & my family a lot because I was not made aware & just thought the work was being done." Chasity Horne via BestCompany
CreditInformative Online Website Review for 360 Credit Consulting:
Clear contact details on their website (including phone number): Yes
Transparent and upfront pricing (no hidden charges: Yes
Better Business Bureau Accredited: No
Clear information on their website and explain exact services offered: Yes
Adheres to the regulations as per the Credit Repair Organizations Act (CROA): Yes
Overall score: 3/5
Review date: 4/2/2020
Read more about choosing a legitimate credit repair company and our review process.
Official website: https://www.360creditconsulting.com/
Official phone number:  877-487-4898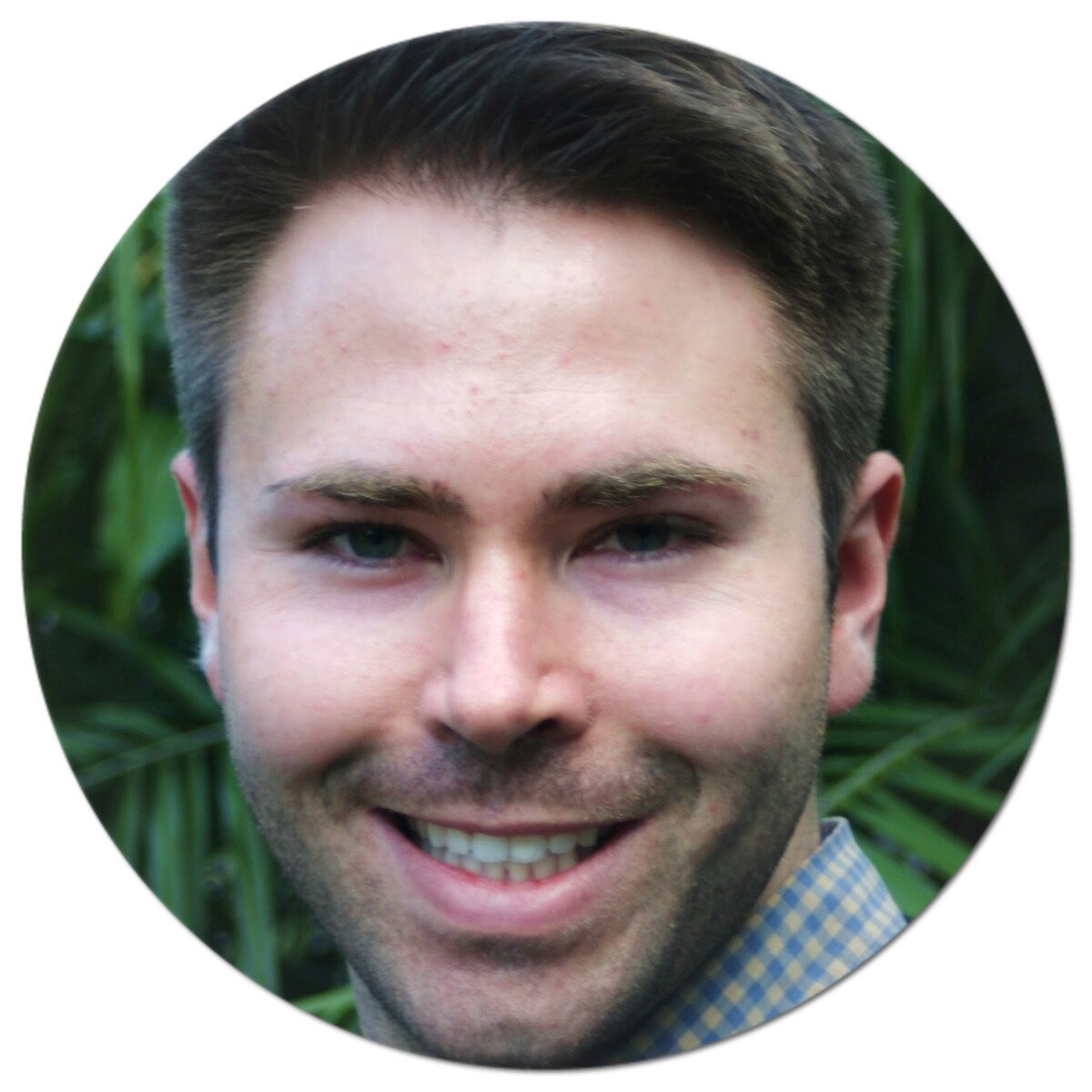 Matt is the founder of CreditInformative.com and holds a Bachelor of Commerce (BCom) with a major in Finance and Marketing and a Bachelor of Arts (BA) with a major in Economics and History. Matt's advice has been featured on Business Insider, Fox Business, Newsday, Money Under 30 and many other publications.