If you are struggling with credit debt and your credit score is less than satisfactory, you might want to consider turning to a credit repair company for help. However, it's important to enlist the right company that can bring you relief and helps you to raise your score. You may be considering 700 Credit Repair. Before you choose it for its services, you will want to know all about what it has to offer and both the pros and cons of the company. Here is a review of 700 Credit Repair.
Important note: 700 Credit Repair did not make our list of top credit repair companies.
What is 700 Credit Repair?
700 Credit Repair is based in Mesquite, Texas and offers a variety of services, including a credit repair program for only $149 per month. The company claims that if your credit score is less than perfect, you can repair or even rebuild it if you are starting over again. It states that this can be done through working with the major credit bureaus, Equifax, Experian, and TransUnion. The company has a wide array of tools that can help you to raise your credit score by a few hundred points in a short amount of time. 700 Credit Repair also has additional services that are said to help you with large purchases such as a home or vehicle while helping you to improve your credit at the same time.
What Services Does 700 Credit Repair Offer?
There are a number of services offered by 700 Credit Repair that can help the average consumer. The following are offered:
Credit Repair Program
700 Score Guarantee
Boat Ownership Plan
Credit Builder Plan
Home Ownership Guarantee
700 Pro Dispute Plan
Auto Express Program
Camper Credit Plan
Fast Track Program
Motorcycle Approval Plan
Like all credit repair companies, 700 Credit Repair offers a free initial consultation and offers various financial services for individuals who need a helping hand. There are free seminars available on various financial categories and clients can get to chat with customer service representatives. The most popular services include credit repair and rebuilding credit.
What are the Pros of 700 Credit Repair?
There are some good things about the services that 700 Credit Repair Offers. One of the most notable is that it offers various ways to enroll in one of its programs. You can do so online and the process is both quick and easy. At the same time, if you prefer speaking with a person instead of going through the website, you can also enroll by opting to speak with a credit counselor.
If you are aiming to repair your credit and have found discrepancies on your credit report, you can get help when writing dispute letters to send to the credit bureaus. While this can be intimidating for many average consumers, you can get help from a lawyer who can receive it to ensure that it's accurate and acceptable.
Another benefit of 700 Credit Repair is that it doesn't lock you into a contract for months or years. Instead, you have the option of paying as you go for each month you use its services.
700 Credit Repair is unique in that it not only helps individuals with their credit, but it also assists businesses with credit repair and rebuilding services. The company has a program specifically aimed at helping business owners who want to work on their credit.
When you work with 700 Credit Repair, you get a membership to a credit union. This is especially helpful because being a member of a credit union can help you when you are looking to improve or reestablish your credit. The credit union will help as you are not simply viewed as a customer but as a member.
700 Credit Repair also offers a money-back guarantee to all clients on all of its services, which means if you are not satisfied, there is no commitment and you can recover your money.
The company offers fair pricing within the credit repair industry. There is a onetime fee of $50, which is lowers compared with fees requested of other companies in the credit repair business.
Finally, another benefit of 700 Credit Repair is its client portal, which is extensive. You can easily access all the information you need as part of your membership. Check the status of your services, any disputes you have filed and much more.
What are the Cons of 700 Credit Repair?
Unfortunately, there are some things about 700 Credit Repair that are not that great. Some of these disadvantages might make you think otherwise about using its services. One of those is that much of the information found on the website is unclear and inconsistent. Maneuvering the site is often confusing. There are also grammar and spelling errors and it's unclear whether its credit repair program starts at $99 or $149 per month due to inconsistent and conflicting information.
If you wish to get hold of your credit report to spot errors and dispute them, this service is completely free when you do it on your own. However, it's not free through 700 Credit Repair.
700 Credit Repair offers a guarantee that it can get you a preferred auto loan through one of its programs. However, the fact that it goes through preferred lenders only means you will have to deal with higher interest rates. Even if you have problems with your credit, this can lead to a financial trap.
It's important to note that 700 Credit Repair claims to guarantee it can help you raise your credit score by several hundred points through its credit repair program. However, a company cannot absolutely guarantee such a thing and it should be taken with a grain of salt.
700 Credit Repair does not have a great reputation with the Better Business Bureau. It is not accredited and carries a C minus rating as of June 30, 2019.
The Banner Program offered by 700 Credit Repair, which specifically aims to increase your Experian credit score, is expensive. 700 Credit Repair works with a mortgage company partner for this program, which means the prices are higher for the service.
Although 700 Credit Repair helps clients with numerous financial services, it does not help with disputes with a creditor. Essentially, if you are in a dispute with one of your creditors, you're on your own.
In spite of the money-back guarantee offered by 700 Credit Repair, the warranty has a short time span. It's only 30 days long, which means if you go past that time and are not fully satisfied, you won't be able to recover your money. This is a much shorter warranty time compared to that offered by other credit repair companies.
Frequently Asked Questions
It's only natural to have questions about 700 Credit Repair and the services it offers. If you have questions, you can learn more from its FAQs. The following are among the most important questions and answers:
• Can I do this myself?: You can definitely do this type of service yourself. 700 Credit Repair's employees are highly skilled professionals with the experience necessary to produce excellent results when you are looking to improve your credit score, secure a loan or more.
• Do I get a refund if my credit score doesn't increase or is this guaranteed?: 700 Credit Repair charges clients for creating their portal, providing information and education and other services that take many years of research. However, it cannot make a credit bureau remove any information even if it's incorrect. A credit consultant can help you to know your rights and give you information on how to raise your credit score, but you must do your part as well.
• Do the specialty programs that include the 700 power process really produce faster results and a higher credit score?: The program does produce faster results due to 700 Credit Repair disputing all discrepancies found on reports from all three major credit bureaus. The company performs multiple disputes and helps produce more dispute letters for verification, which means it is using the laws to the fullest capacity.
• How do I get started?: You can get started with 700 Credit Repair by signing up online for the $99 Self Enroll Program. You will then get an email that includes instructions on obtaining your credit report and returning it to the company. From there, 700 Credit Repair will perform an analysis and begin the dispute process.
• How is the $99 Self Enroll Program different from other programs?: The Self Enroll Program offers credit monitoring services and results in a new report every 40 to 45 days, which can help you save time and get better results as dispute letters are sent more often to the credit bureaus.
• How many items does the company dispute at a time?: 700 Credit Repair will dispute 100 percent of the items on all programs as early as round one of its services. This helps to deliver optimal results in a shorter amount of time.
• How often will my portal be updated?: All of the results are initially sent to you, which means 700 Credit Repair doesn't update your portal until you send it the results. After receipt of those results, the portal is updated within seven business days. If you don't report to the company after 60 days, it will send out more dispute letters but not update the portal until hearing from you.
• What happens if I miss a payment?: If you run into a financial snag and there is no automatic debit from your bank to pay for 700 Credit Repair's services, you can call the company and make new arrangements to pay. If you don't do that, the company will try to charge your account three times. If there is still no new arrangement made, the company will stop working on your account and charge a small fee. You will have to pay in order to continue getting services from the company.
• What's the difference between the $99 Self Enroll Program and the 700 Original Program?: The $99 Self Enroll Program requires you to enroll with a credit monitoring company while the 700 Original program only provides you with unlimited phone support and doesn't require you to work with a credit monitoring company.
• What is your credit mix?: A credit mix determines 10 percent of your FICO credit score. It consists of your credit cards, installment loans, retail account, mortgage loans, and finance company accounts.
• What will new negative items do to my credit if I'm working with you?: If you are slow to pay your bills, have new collections or add new accounts, it can adversely affect your credit. If you receive any new collection letters, you should immediately contact 700 Credit Repair.
• When should I see results?: You should see results in as little as one month after signing up with 700 Credit Repair. This is because it takes around 30 days to process disputes to your credit reports.
700 Credit Repair Reviews
Positive:
"I've been super impressed with the speed and quality of 700 credit repair's services. They got multiple negative remarks removed from my credit within 30 days. I saw an 80 point jump in my credit from the removals! Highly recommend" Joshua Miller via Google
"After 3 months of service, I saw my credit score(s) raise over 100 points! The customer service is awesome and very friendly" Max Morono via BestCompany
"Best in biz! I have been working with Billy and Melissa for a few months now and I my credit score has jumped 20 points! They have a few more rounds of letters to send out so I should be able to buy a house in no time. Thank you guys for keeping posted with everything and actually caring about me as a customer. You really have made a difference and I look forward to seeing the final result." Krisi B. via Yelp
Negative:
"I asked on their Facebook page if they dispute hard inquiries and I also commented on one post asking if the results were real since their not FICO scores, and they BLOCKED ME because they didn't want to answer my questions! This looks super fishy and seeing the other reviews on here, it looks fraudulent. It even claims they have been "changing lives for 15 years", but they only have 3 positive reviews on the BBB? I'm pretty sure that's a LIE. I do not recommend this company at aalllll. Also guys, I don't recommend Lexington Law/creditrepair.com either, it's all scammy. If you want something legit… maybe look into Real Clique Credit Repair. I don't even have to say why, since they're so good. My whole family is signed up with Real Clique and we're super happy and the results are amazing. I don't know if I should be putting this on the BBB, but I want to protect people out there from fraud and wasting time and money. PLEASE do your research before signing up for ANYTHING. Search Real Clique Credit Repair or visit their website, you won't be disappointed…" Brian F. via BBB
"DO NOT USE THIS COMPANY. It is a rip off. In the fine print they fail to mention that if a collection agency that has reported to 1 or 2 of the credit sites (transunion, equifax or experian) at the start of your program then decide to report to the credit site they had not previously reported to, it makes your contract null and void. No guarantee for the 700 credit rank. Does not matter if the collection on the report is 5 yrs old and on the other reports. Same story if a collection agency sells to another collection agency, it's treated as a new item on your report and again breaks the guarantee. I AM SO VERY FRUSTRATED with myself for falling for this company. I have since moved to a company that gets paid by the items they remove, AKA when they do their job they get paid and not before. MUCH happier!" Tiffany B. via BBB
"I paid a lot for the program were they guarantee you to bring your credit score up to qualify to buy a home and they told me its guaranteed that if after they finish the first 6 months its wasn't up enough to qualify to buy a home they would do an additional 6 months for free but it wasn't true. After my first 6 months were up my score wasn't high enough and when I called them to discuss the additional 6 months they would not return my call. A month past after I constantly called them and left messages and finally gave up and came to the conclusion that I was lied to. Very disappointed as I was referred to them and was waiting to repair my credit to refer them to a lot of people but didn't work that way." Yanet D. via Yelp
We were concerned by their guaranteed score increase as reputable credit repair companies don't make these kinds of promises as per the CROA.
CreditInformative Online Website Review for 700 Credit Repair:
Clear contact details on their website (including phone number): Yes
Transparent and upfront pricing (no hidden charges: Yes
Better Business Bureau Accredited: No
Clear information on their website and explain exact services offered: Yes
Adheres to the regulations as per the Credit Repair Organizations Act (CROA): No
Overall score: 3/5
Review date: 3/31/2020
Read more about our review process.
Official website: http://www.700creditrepair.com/
Official phone number: 972 279 0444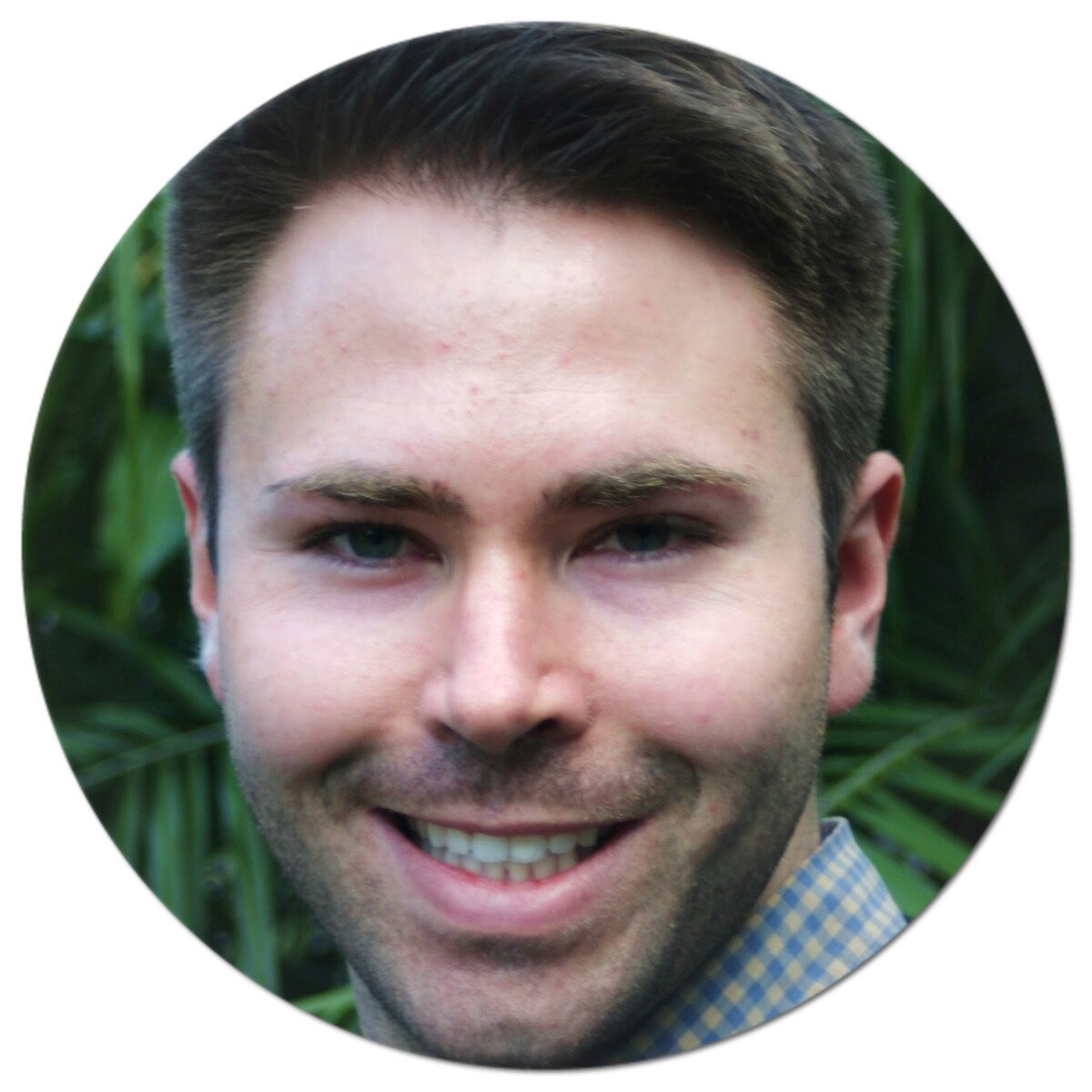 Matt is the founder of CreditInformative.com and holds a Bachelor of Commerce (BCom) with a major in Finance and Marketing and a Bachelor of Arts (BA) with a major in Economics and History. Matt's advice has been featured on Business Insider, Fox Business, Newsday, Money Under 30 and many other publications.