Our credit history plays an instrumental role in the well-being of our financial accounts. However, we all make mistakes that regularly impact credit scores. In fact, creating a credit history is a delicate process that can negatively affect the credit if someone misses the payments, utilize too much credit or apply for multiple credit lines in the short term. If you are a victim of bad credit, It's logical to get the services of a reputable credit repair company to help you get on the right track.
Here is an unbiased review of MSI Credit Solutions – a well-known company in the credit repair business.
Important note: MSI is not one of our recommended companies. 
Company Profile
MSI Credit Solutions is a Texas-based company founded in December 2006. According to various independent reviews, it's an established company, which provides a variety of credit repair services. In 2011, it was named among the fastest 5000 companies in the United States complemented by mostly positive reviews on websites such as TrustPilot and Best Places to Work.
The main line of business involves improving credit scores of consumers in relatively less time by disputing questionable items, charge-offs, and late payment penalties. The process includes educating consumers about the credit repair process and their rights as consumers.
Customer service is offered through a dedicated online account that consumers can access at any time. The online account is used to check the status of their account and improvements in credit scores. At the backend, MSI Credit Solutions employ FCRA certified agents, who are licensed by the National Association of Professional Background Screeners. These professionals possess an excellent understanding of the Fair Credit Reporting Act, which enables them to request changes on behalf of the customer.
Regardless of the credit score and financial situation of an individual or a business, anyone can access the services of MSI Credit Solutions by paying a monthly charge. Apart from a fixed monthly payment, the consumer may need to pay additional charges for premium services such as the removal of a negative item from the credit report.
MSI Credit Solutions Services
MSI Credit Solutions mainly offers credit repair services, dispute removals, and the establishment of credit. The fee is based on the credit history and the situation of each individual client.
Since no two credit reports are the same, the company evaluates every request after reviewing the credit history. Based on history, there is an initial investment cost that starts from only $30. Similar to an initial setup cost, the initial investment is based on four credentials, which includes:
The number of negative line items on the credit report. These items can include charges such as late payments and impending collections.
The timeframe and recency of the negative line.
The total amount of each negative line and the total amount.
The number of creditors and credit agencies involved in the business process.
After the payment of setup fees, which is used to evaluate credit, each customer pays $98 monthly expense for consistent evaluation every month. The monthly charge is paid monthly until the customer decides to relinquish the rights to services. For couples, the company offers a discount of $69 per month for each individual.
Besides the initial setup and monthly cost, customers may be charged an additional price for premium services if MSI Credit Solution settles disputes and successfully takes off negative markings on the report.
Anyone can easily access daily and weekly reports to review the ongoing activities of the company. In the background, company representatives coordinate with creditors and collection agencies by sending them debt validation letters. If required, officials will also send cease and desist letters on behalf of the client ensuring that no one is wrongfully indicted and clients get the maximum leeway allowed by the law.
For the convenience of clients, MSI Credit Solutions also offers free consultation and doesn't ask clients to pay anything until the services are rendered by the company. To keep everything fair, each client signs a comprehensive service agreement, which clearly underlines that the service provider will not collect any money upfront.
Pros of the Company
Comprehensive Service: Unlike some of the similar companies, MSI Credit Solutions offers a full range of facilities, which ensures that clients are able to get access to credit repair services, view the progress using an online portal, and gain knowledge of the credit repair process. It employs fully-licensed FCRA accredited agents who work closely with the three major credit repair bureaus.
Reputation: The company gets consistent positive assessment from independent review websites. The reputation is further enhanced by nominations on Glassdoor, Indeed, and BestCompany.com. Additional accolades by Angie's List, BadCredit.org, and Trustpilot provide useful clues to the quality of services.
Educational Tools: Among the most inspirational feature of MSI Credit Solutions is its ability to educate consumers on a wide range of topics regarding credit repair. A comprehensive set of educational videos and articles helps consumers understand the entire credit repair process.
Transparency: Abiding by the 1996 CROA (Credit Repair Organisation Act), the company offers a copy of Consumer Credit File Rights so that consumers are aware of their rights. According to the contract, prices and procedures are transparent, which helps consumers evaluate the progress of their credit repair independently without requiring expert assistance.
Guarantee: Every signed contract comes with a guarantee to improve the credit score in a specified time frame. The contract guarantees a total of 50 points increase according to the terms. In fact, MSI Credit Solutions is one of the few companies that prides itself on offering a 76% average deletion rate.
Cons of the Company
Variable Pricing Structure: Despite a fixed monthly rate, the initial investment rate depends on the credit history and financials of potential clients. Similarly, the company also charges additional fees on deletion rates and disputed items. While it's true that most of these charges are clearly indicated in the service agreement, it's not easy to understand the price structure unless you carefully read the agreement or talk to the representative.
High Initial Investment: The company claims that the initial investment is at least $30; however, most customers likely pay more as they need to remove negative items off the report. It's also true that some of the industry competitors do not charge customers any initial consultation fee to access premium services.
Lack of Access to Attorneys: It's interesting to note that some of the other high-profit competitors of the company offer access to legal attorneys. In contrast, MSI Credit Solutions does not offer such legal provisions. In most cases, legal matters are handled by professionals who directly deal with credit bureaus and collection agencies on behalf of the customers.
FAQ about MSI Credit Solutions
How to start the credit evaluation process?
Potential clients looking to repair their credit scores must schedule a consultation with a credit repair specialist. The consultation is free of cost and it's done on the phone. The consultant will also require some sort of verification identity from you. In addition, clients will be directed to get their credit scores from any of the three credit reporting bureaus, if required.
What is the cost?
There is a fixed monthly cost, initial assessment cost, and variable cost to remove negative line items. The initial assessment cost will vary depending on the credential of individual clients because the company claims that it is not fair to charge a client with 35 negative line items the same as another client who only has 5 negative line items. After the initial assessment cost, clients usually pay a $98 per month cost, which is only charged after the first month of service. During the subscription period, a client may be charged an additional amount when a negative item is removed from their credit report.
What does the service include?
MSI Credit Solutions help their clients achieve a better credit score by reviewing negative items and restoring their credits for a better financial future. Each client is guaranteed a minimum of 50 points increase in their score or the money is refunded. While working with the company, everyone gets additional opportunities to enhance their credit scores through education and coaching by MSI staff.
How long do credit agencies take to respond?
By law, a credit agency is required to answer and investigate the claim within 45 days. It means that clients should get the results of the evaluation within a stipulated time frame. When working with a credit repair company, you will likely get a status update of the disputed items and a copy of the updated credit score.
Does MSI Credit Solutions provide copies of letters sent to the agencies?
The copies of letters and any other form of communication are the property of the company, which is not shared with the client. However, everyone gets direct access to the response received from credit bureaus, original creditors, and collections agencies through an online portal. The response from these agencies offers status updates, which can be discussed with credit repair specialists to formulate a further course of action.
MSI Credit Solutions Reviews:
Positive:
"In the past month I've seen my score go up quick I've got letters back from creditors and the bureau's regarding items that impacted my credit over all this program is great the tram has great communication I get emails with updates and phone calls regarding what the next steps are to insure I reach my goals." Enrique Rivas via TrustPilot
"I just want to say THANK YOU to Blake Cummings and the team for the awesome work they do … Not once but twice ( I didn't do right ) so thank you Blake for doing a great job the 1st time , and allowing me to feel comfortable and not embarrassed to call you again to help me .. Major shoutout, I appreciate all the work that you and the team do ….thank you for all the tips and the truth…I learned my lesson ❤️ I'm not going back down that road .." Nikki Duckett via Facebook
"I would absolutely recommend Jameson with MSI Credit Solutions. He was professional, efficient, and effective! He was able to remove a $94,000 lien from my credit report! Simply amazing!" Anthony K via BestCompany
Negative:
"This company is a scam. I was talking to them on the and was considering doing the program. I was setting up the payment plan and the guy was bring pushing and I change my mind. Than at 6 alcock in the morning I get a text from my bank someone was trying to purchase a 1700 walmart gift card.. the same amount they where going to charge." April Manos via Google
CreditInformative Online Website Review for MSI Credit Solutions:
Clear contact details on their website (including phone number): Yes
Transparent and upfront pricing (no hidden charges: Yes
Better Business Bureau Accredited: No
Clear information on their website and explain exact services offered: Yes
Adheres to the regulations as per the Credit Repair Organizations Act (CROA): Yes
Overall score: 3/5
Review date: 4/2/2020
Read more about how credit repair services work about our review process.
Official website: https://msicredit.com/
Official phone number: (866)-217-9841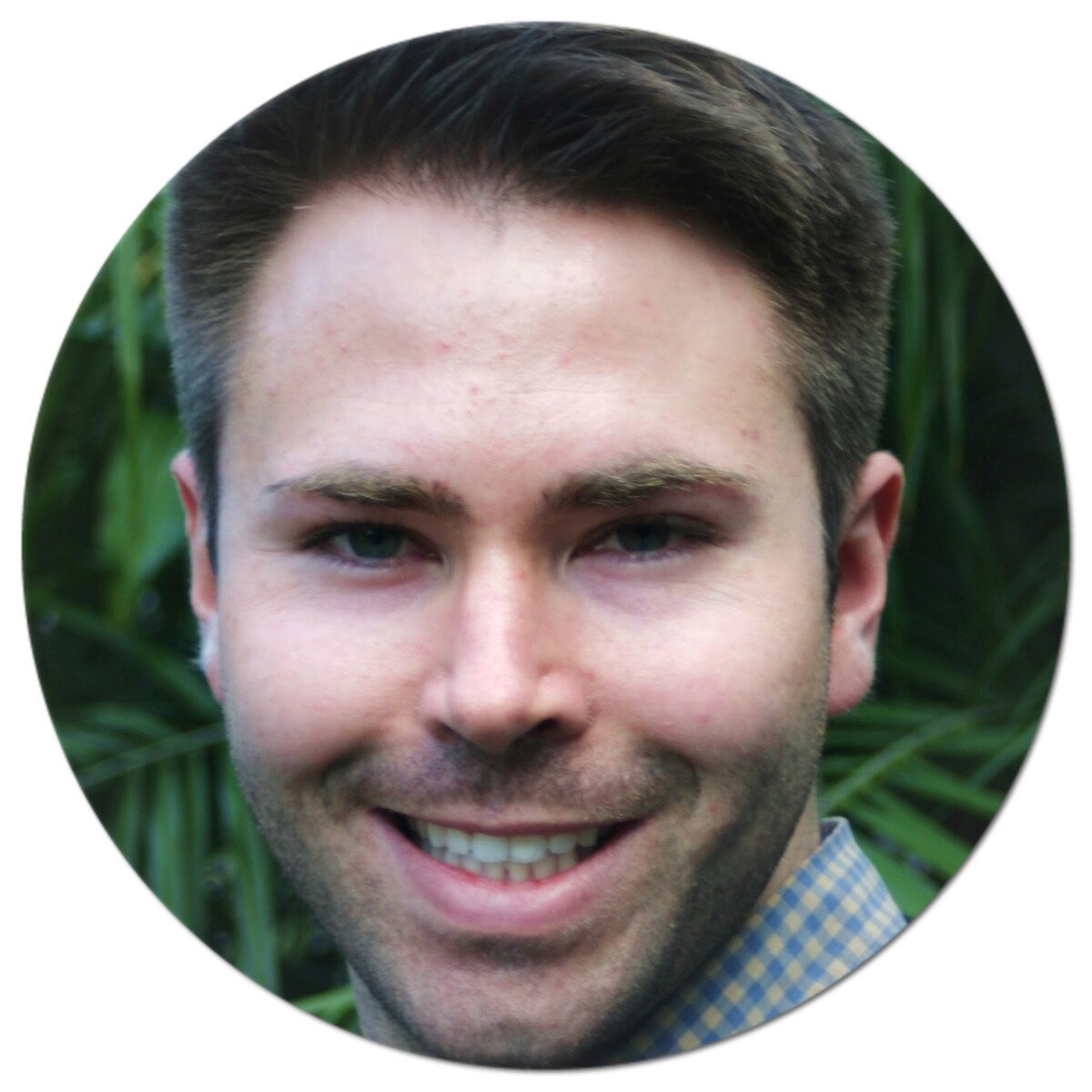 Matt is the founder of CreditInformative.com and holds a Bachelor of Commerce (BCom) with a major in Finance and Marketing and a Bachelor of Arts (BA) with a major in Economics and History. Matt's advice has been featured on Business Insider, Fox Business, Newsday, Money Under 30 and many other publications.