If your credit score is not as good as you want it to be, you are likely wondering how you can improve your credit score and get the results you want. This guide explores the pros and cons of Ovation Credit Repair, examining the ways it can help you boost your credit score. Some people think their credit score only impacts their ability to get loans from their banks.
While a poor credit score makes it hard to get a car, home, and credit card, it also impacts your life in many other ways. Some employers will request a copy of your credit report when deciding if they will hire you. Having a poor credit score makes it challenging to find an apartment, and you will pay a much higher interest rate on the loans you do get. You are about to discover Ovation's process and the services they offer so that you can decide if this credit repair company makes sense for you.
Important note: Ovation Credit repair does not feature on our ranking of the top 5 credit repair agencies. 
Company Profile
Ovation is a credit repair company owned by Lending Tree that takes proactive steps to improve your credit score. When you first enlist the company for help rebuilding your credit, they learn about you and your financial background, which lets them decide where to begin.
They will then look for errors on your credit report that could be harming your score, and they can even remove items that should not be there. This credit repair company works with lenders and credit reporting agencies to give you the highest odds of success. Once Ovation learns about your situation, they help you craft a credit repair plan that's right for you.
Ovation Services
Learn about the services Ovation offers if you want to choose the perfect credit repair company for your needs. After you get your free consultation, Ovation reviews your credit report and offers detailed feedback so that you know where you stand. In addition to looking for mistakes in your credit report, Ovation files disputes when they discover items that don't belong on your credit report.
They give you access to information and guidance that empower you to improve your credit score as much as possible. Once Ovation completes the other steps, they continue monitoring your credit score and providing you with specific actions you can take to reach the outcome you want. If you are worried about identity theft and the way it harms your credit score, opt for Ovation's identity protection service. Ovation offers two main services depending on your exact needs. Service prices vary depending on your state.
Essentials Plan
The essentials plan is a great place to start when you only need to make small improvements in your credit score. Those who get this plan have access to powerful tools that boost their odds of reaching the outcome they have in mind. When you work with Ovation, they provide you with customized dispute options that let you control the process. They will file disputes for any item on your credit report that you believe is unfair. During each dispute, a legal professional from Ovation will send a letter to the lender that put the mark on your credit report.
Once the lender receives the letter, they have 30 days to respond. Rather than using the exact approach with each client, Ovation gives you a personal credit adviser. Your adviser answers all your questions and guides you each step of the way. You will have a variety of financial tools that assist you with building a budget and repaying your debts, giving you a solid action plan that shows you exactly what it will take to achieve your desired credit score.
Essentials Plus Plan
With the essentials plus plan, you get all the benefits of the essentials plan in addition to other great services. If you become an essentials plus member, Ovation gives you unlimited dispute letters that can remove unfair items from your credit report. Ovation also writes unlimited goodwill letters to lenders on your behalf so that you can increase your chances of removing negative items.
Goodwill letters paint you in a positive light and request that lenders remove late payments as a courtesy. Ovation even helps essentials plus members get loans by writing recommendation letters. These letters inform lenders of your ongoing effort to improve your credit score, and this could be the difference between getting the loan and being denied.
You have 24/7 credit monitoring services for peace of mind. Ovation alerts you to any changes in your credit report, allowing you to respond the second that errors appear. This credit monitoring service even lets you know if someone else tries taking out loans in your name.
What are the pros of Ovation Credit Repair?
Ovation offers several great benefits that empower you to reach your credit goals. You get fair pricing and access to a personal adviser from start to finish. Ovation lets you customize your plan so that you don't pay for services you don't need. If you are looking for a dependable credit repair company that won't let you down, you will be happy to learn that Ovation has an A+ rating with the Better Business Bureau. Ovation has mobile apps that let you track your progress from your smartphone or tablet. You want to see results as soon as possible, and Ovation is ready to give you a hand. This credit repair company offers same-day service to essentials plus members.
What are the Cons of Ovation Credit Repair?
Since Ovation offers services at fair rates, the main downside is that you must speak with an adviser on the phone to create your account and begin the credit repair process. Many people would rather sign up online and interact with a credit repair professional via chat boxes.
Frequently Asked Questions
What's a good credit score?
Most lenders will likely deny your credit application if your credit score is under 670. Ideally, you want a credit score of 700 or higher. Any score above 739 greatly increases your odds of taking out a loan or getting a mortgage. By increasing your lending options, you make it easier to find loans that make sense for your budget.
How long does credit repair take?
The time it takes to get results depends on your situation. If you have negative items that don't belong on your credit report, you could see results within 30 days. Otherwise, credit repair is a long-term process that could take months or more.
Does credit repair work if all the items on my report are accurate?
Yes, credit repair can still work if all the items on your report are accurate. Ovation can work with your creditors and help you craft a repayment plan that works for your budget. In some cases, Ovation can get lenders to remove negative items if you make an ongoing effort to repay your debts.
Is credit repair worth it?
That's something you must decide. Consider that your credit score impacts your ability to get a vehicle and a place to live. Also, remember that your credit score affects your employment opportunities. Depending on your situation, the cost of credit repair services could be an investment that saves you money over time. Improving your credit score decreases the interest rate you have to pay on loans. As you decide what path to take, keep all these factors at the front of your mind.
What happens if I don't repay my loans?
Understanding what happens if you don't repay your loans is a vital piece of the puzzle you can't ignore. If you can't repay your loan according to the terms, the lender will likely transfer your debt to a collection agency. The collection agency will then contact you in an attempt to collect the amount you owe. Although each lender is different, 180 days is the average amount of time it takes for them to give your debt to a collection company.
Can I repair my credit without hiring a company?
Anyone can take the same steps offered by a credit repair company, but that does not mean you will get the same results. Ovation has a team of credit repair experts who have plenty of experience working with lenders and credit reporting companies. In most cases, you can expect better results when Ovation's lawyers contact lenders on your behalf.
Summary
Ovation is a credit repair company that has earned positive reviews from past and current customers. They have a transparent system and walk you through each part of the credit repair process, and they offer different plans so that you can choose one that best fits your situation.
You can opt for same-day service if you would like to see results without unneeded delays or setbacks. If you are curious about this credit repair company and what they can do, you can contact them for a free consultation. You should check what other customers say about the company and review the available services to help with your decision.
Ovation Credit Repair Reviews
Positive:
"Ovation Credit Repair has been very helpful and effective. My case advisor has been able to get two negative items removed from my credit report in only a few weeks. I would definitely recommend them." Barbara G. via BBB
"It was great experience to work with the people at Ovation Credit. They are super to work with. I would recommend them to anybody. I can't say enough about them." Sardis Griffin via Trustpilot
"The case adviser was competent and professional. She is getting me back on track and is vigorously, restoring my confidence/credit back. She is assume and everyone who is trying to restore their credit back, should consult with her ! Her name is Annette Stephens and she is the best." Demetrius McDade via Google
Negative:
"I used them for 5 months, they forgot to send out information to collectors and the list can go on. I received (2) 25.00 credits on months 4/5. For the (3) months of paying 118.00 I got nothing done. Eventually (2) creditors I paid off we're taken off, from my report. Now I have (2) collections on companies that I never had a collection for." Brand I. via BBB
"Not satisfied at all!!! Let me start by saying I signed up with them over a month ago and they are still requesting documents that I have already sent them. They have already drafted money out of my account but have not even started doing anything! A representative contacted me in regards to getting my full social security number over the phone. I declined and suggested I call in to Ovation that way I could be sure I wasn't giving my SS# to just anyone. The lady was rude with me and when I contacted Ovation's main number then put in her extension she didn't answer. I left a message and we have been back and forth ever since! I have to leave a message because no one there ever answers the phone! I WANT MY MONEY BACK! It's crazy!" J. via ConsumerAffairs
CreditInformative Online Website Review for Ovation Credit Repair:
Clear contact details on their website (including phone number): Yes
Transparent and upfront pricing (no hidden charges: Yes
Better Business Bureau Accredited: Yes
Clear information on their website and explain exact services offered: Yes
Adheres to the regulations as per the Credit Repair Organizations Act (CROA): Yes
Overall score: 4/5
Review date: 3/31/2020
Read more about how credit repair companies work our review process.
Official website: https://ovationcredit.com/
Official phone number: 866-639-3426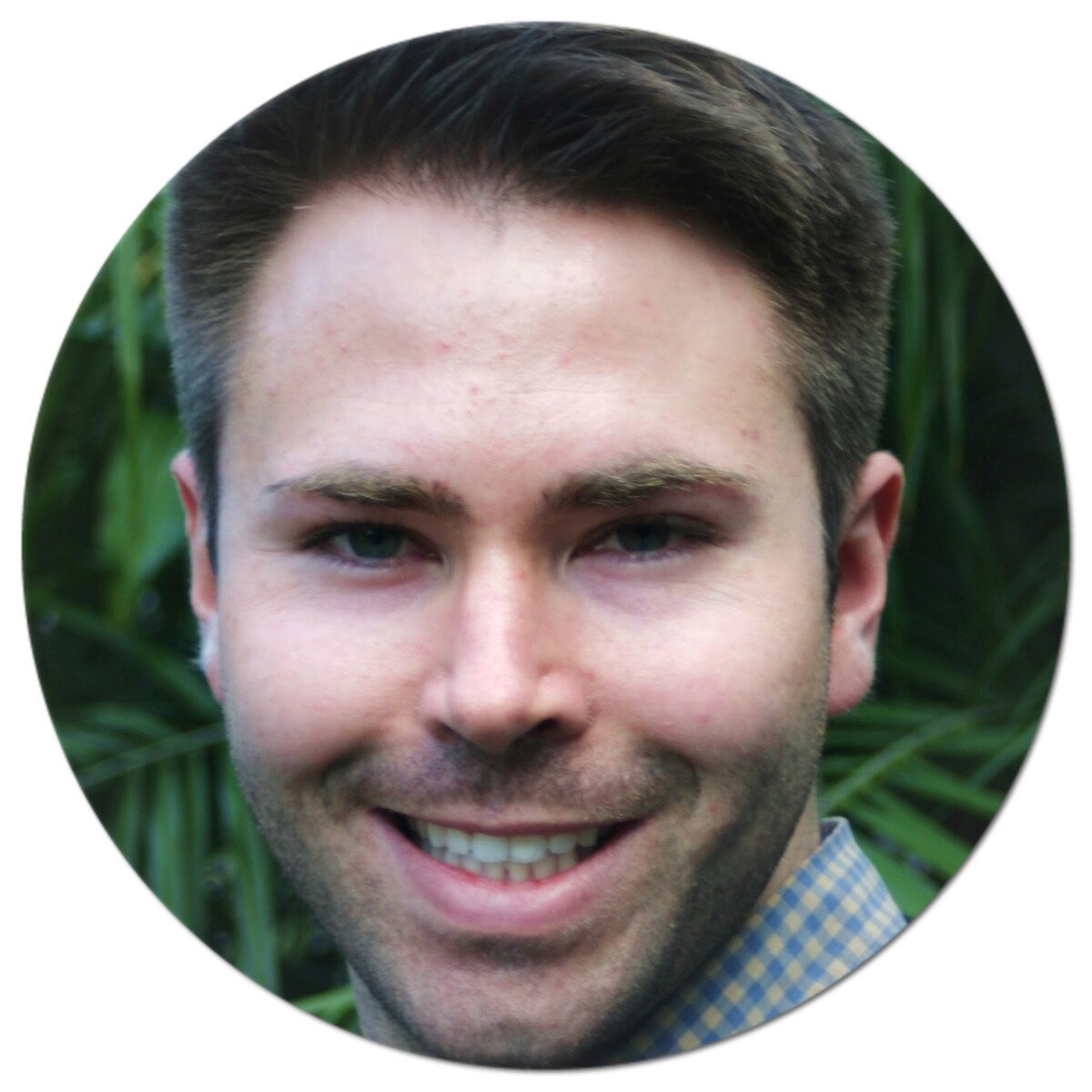 Matt is the founder of CreditInformative.com and holds a Bachelor of Commerce (BCom) with a major in Finance and Marketing and a Bachelor of Arts (BA) with a major in Economics and History. Matt's advice has been featured on Business Insider, Fox Business, Newsday, Money Under 30 and many other publications.