Reliant Credit Repair is a credit repair company situated in New Jersey. The main goal of the company is to help customers improve their credit reports as well as finances.
The company works by analyzing the credit history of each client with the aim of identifying any errors, discrepancies, and inaccurate information that can be filed as a complaint with the regulatory body for deletion – hence improving the credit score of the customer.
Reliant Credit Repair is one of the companies that offer credit repair services to thousands of customers seeking to have their credit ratings improved. The company claims to be one of the most honest and transparent when it comes to assisting customer credit repair services.
Reliant Credit Repair insists that they only remove the inaccurate information in the customer's report. They say that they won't interfere with the negative report if they find it in your report simply because they are not a substitute for bankruptcy.
Important note: Reliant Credit Repair does not rank with our shortlist of top credit repair agencies. 
Company Profile
Reliant Credit Repair claims to be the most trusted reliable and trusted in the credit repair sector. The success of the company inspired by the desire to help clients achieve financial success and live lead better lifestyles.
At Reliant Credit Repair, the main objective is to ensure that customers are able to completely change their past for a better financial future.
The company has been in operation for many years and has helped a lot of people to turn around their financial fortunes. For them, credit score improvement goes beyond a mere removal of negative items if your credit report – they repair your credit history more than any other company. They aim is to assess your past financial mistakes and ensure that you don't repeat them again.
Do you really need the services of a credit repair company?
Well, it depends on how your credit score looks like. A credit report usually details all information relating to your credit history – including your payment information, your existing loans and other details such as the address, social security number, and contact information among others.
It is always important to have a good credit history if you want to increase your chances of getting a loan from a bank or any other financial institution. If you have a poor credit score, your credit score will automatically be lower.
Unfortunately, this is what most lenders look before making a decision whether to lend or not to lend you money.
Below are some of the disadvantages of having a bad credit report:
It can result in high-interest when applying for loans
It is almost impossible to get a mortgage with a bad credit report
It makes it very hard for your credit card and other loan applications to be approved
You can face a lot of challenges when trying to start a new business
Getting a job might also be a problem for you
In short, there are numerous problems you are bound to face when you have a bad credit score. The best thing to do is to get a reliable credit repair company to have your credit score improved.
Reliant Credit Repair Services
The work of most credit repair companies is to go through your credit report and try to find out any anomalies. They will then launch a dispute with any inaccuracies in your credit report with the aim of having it deleted and in turn improving your credit score.
Your credit score is determined by the information in your credit report. That means if negative or inaccurate information is gotten rid of, then your credit score is bound to go up.
Below are the services you will get after signing up with Reliant Credit Repair:
A free evaluation report
When a customer signs up with Reliant Credit Repair, they will be asked to provide their credit report.
Anyone can access their credit report for free online through the following sources:
Search online for major credit reference companies such as TransUnion, Equifax, and Experian
Credit Karma – This is an easy website where you can access and print your credit report at any time.
Steps to follow:
Enter your personal details
Choose whether you want to get all your credit history or just for a specific period
Confirm your personal details
As soon as you have received and viewed your credit report, forward it to Reliant Credit repair for a review.
The company will thoroughly peruse the document and try to identify any incorrect information in your report. Reliant Credit has qualified staff that can figure out even the slightest financial error in a credit score report.
The other advantage they have is that they understand all the credit regulations – hence being able to dispute anything that's contrary to the law.
One common problem witnessed with many credit reports is that auditors are often prohibited from reporting debts – that have been sold or passed on to other credit collection agencies.
Reliant Credit will go through every detail and identify such mistakes.
After analyzing your credit report, Reliant Credit Repair will get in touch with you in order to help you come up with a solution to improve your credit score. They will try to asses and decide if you require help in the following categories:
Debt Consolidation
Building your credit
Debt settlement
Student loan consolidation
Auto loan or mortgage application
Mortgage or auto refinancing
Audit
After coming up with a strategic plan on how to improve your credit, the company will undertake a background check of your finances.
The audit usually entails checking at particular items in your credit report – asking for receipts to prove loan payments, accessing your credit info in a bid to know your existing loans among others.
The company might also enroll you into a credit monitoring – Reliant Credit usually works with a third party to monitor your account. The classes might attract more monthly charges.
After signing up you automatically for you will also be required to pay for credit monitoring – that includes being alerted in case anything changes in your account. The good thing is that the alerts can also help you detect any fraudulent activities in your account.
Building your credit score
As they work on repairing your credit score, Reliant Credit won't only be focused on getting rid of inaccurate information from your report – they will also work on re-establishing and rebuilding your credit score. The company will likely use the following steps to increase a customer's credit score:
Auto-loans
Credit lines
Credit builder accounts
Secured credit cards
Pros of Reliant Credit Repair
Reliant Credit Repair has several advantages compared to other credit repair companies.
They include the following:
Reliant Credit Repair is licensed and regulated by the Credit Repair Organizations Act (CROA). This means they abide by all the regulations put in place by the regulatory authority.
They have years of experience in credit repair services
They are reliable and efficient in their operations
They deliver their promises
They have a credit monitoring system that can help detect any fraudulent activities in your bank accounts.
Cons of Reliant Credit Repair
The company has a few things that might disadvantage some customers. They include the following:
Extra charges – a client is supposed to pay credit monitoring charges every month after the process has started.
This means the cost of credit repair can rise significantly than the anticipated amount.
It is not a guarantee that your credit score will be repaired. This is because the company only checks and launches disputes on inaccurate information on the credit report. This means that if your credit report has genuine genitive information, then it might be difficult to hep
They are relatively expensive compared to other service providers
Frequently Asked Questions
How much does Reliant Credit Repair charge?
The company has three main categories in terms of audit fees. The first one is Platinum plus where they charge a monthly fee of $199.95.
The other category is Platinum plus Affiliate that goes for $249.95 and platinum plus dual enrolment that charges $299.95. The services here include a free set up, free access to the portal and 24/7 customer support.
How does Reliant Credit Repair send disputes?
Immediately a customer signs up, the company will start sending letters of the dispute upon identifying any errors on the credit report. The company is allowed to file at least 15 disputes in a month.
Is Reliant Credit registered with the complaint with the Credit Repair Organizations Act?
Yes, the company is licensed and regulated by CROA
In general, Reliant Credit Repair is a credible and experienced company. The company has received many awards for the way it serves its customers around the country. That's probably why it has a huge client base across the United States.
There are a lot of positive reviews by satisfied customers on the portal – an indication of the company's commitment to providing high-quality services. Despite the fact that their fees are relatively high, the kind of services they offer is above board.
Reliant Credit Repair Reviews
Positive:
"Very impressed with the level of service I received, very knowledgeable and honest staff. Finally signed up today without any pressure and they already got me into a program saving me $300 on my student loan debt. Already like where this is going!" Jenny via BestCompany
"Great company, I worked with a few credit repair companies before and waisted money and time. I tried it once again with Reliant Credit Repair and I am a very happy man, they removed judgments and hard inquiries off my credit report it took about 2 months and most importantly my scores boost up also. I couldn't be any happier. Thank you Reliant Team." Ahmed Saccoh via Bark
Negative:
"First I would like to say that I check my credit scores at least 2x a week. Ok,I had 3 negative factors on my report. Thought I would give them/the professionals a chance. They claimed they could get them removed.3 months later,same 3 negative reports. My score did go up, but that was not because of them. I paid off my credit card balance. Got another secured card and got put on as an authorized user for my girlfriend card. Also took out a secured loan. So,I cancelled them because I felt they didn't produce. Next day,my credit score drops 18 pts. Wow. This place is a waste. You can dispute claims yourself and settle for as little as 30% of whatever you owe. It will take alot of footwork to get them removed. I should've known better,because they charge you a fee upfront without them doing anything. Stay away. You can not take credit for my score going up, when I pointed out everything I've done on my own. That's my point,everything that your company does, the consumer can do. If you didn't get any of the negative remarks off,because it was too soon as you said. So,how did my score go up? Like I said in the post,I got 2 secured cards,took out a secured loan and was added as an authorized user. Plus paid off and increased the amount of the card that I already had. Bottom line is there is no need to pay someone for a service that you/meaning the consumer can do themselves. Sign up for credit karma,you can even dispute and settle with the creditors you owe. Those are facts. Was left so disappointed that i didnt even attempt to get my money back. Took it as a loss,just want to make sure nobody else wastes a dime with you guys.Big Facts. Almost 500 spent and all you guys did was send out dispute letters,which I could've done myself. More Facts. You can dispute or debate. Quit ripping ppl off." Kermon Williams via Google
CreditInformative Online Website Review for Reliant Credit Repair:
Clear contact details on their website (including phone number): Yes
Transparent and upfront pricing (no hidden charges: Yes
Better Business Bureau Accredited: No
Clear information on their website and explain exact services offered: Yes
Adheres to the regulations as per the Credit Repair Organizations Act (CROA): Yes
Overall score: 3/5
Review date: 5/2/2020
Read more about choosing a trustworthy credit repair service and our review process.
Official website: https://reliantcreditrepair.com/
Official phone number: 800-707-7492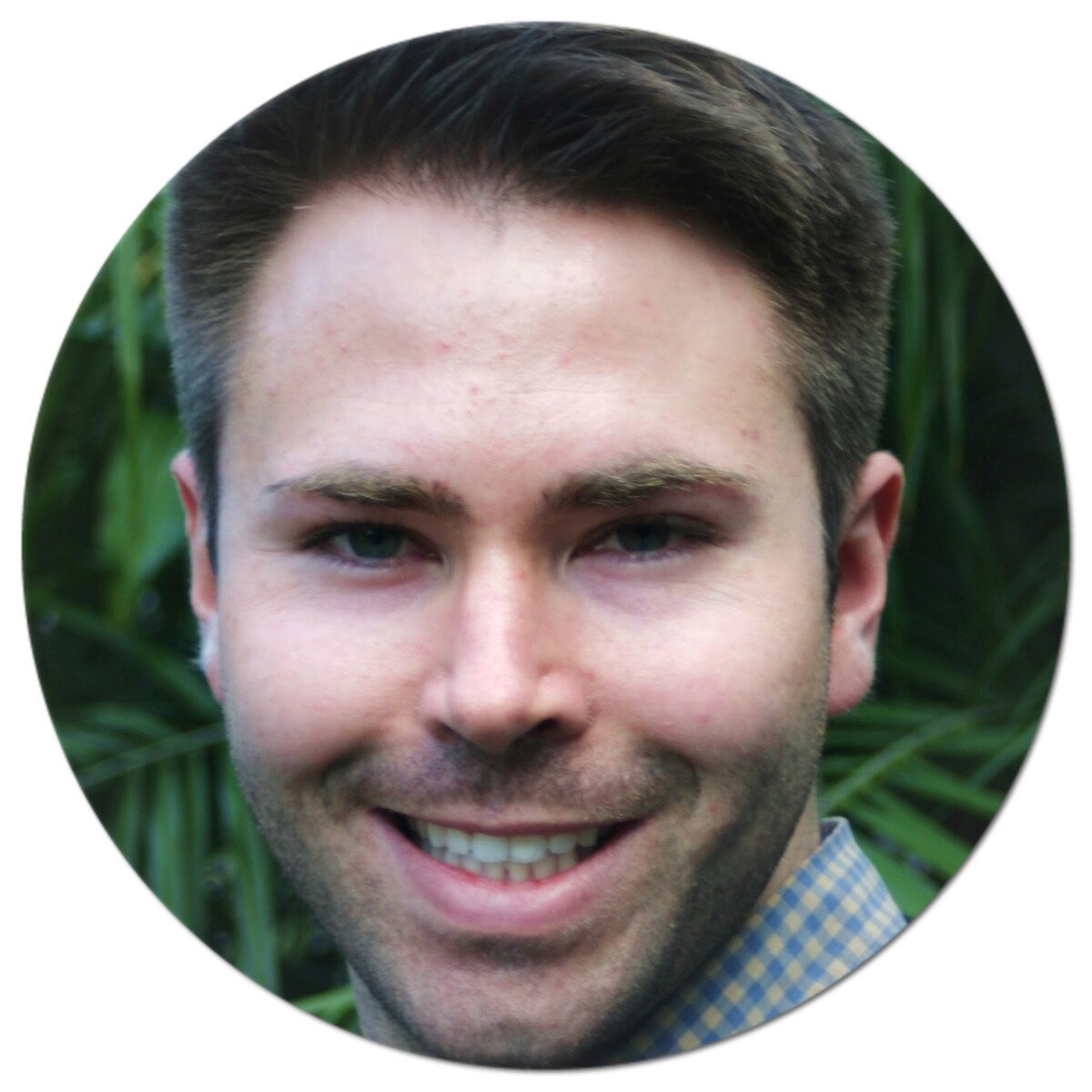 Matt is the founder of CreditInformative.com and holds a Bachelor of Commerce (BCom) with a major in Finance and Marketing and a Bachelor of Arts (BA) with a major in Economics and History. Matt's advice has been featured on Business Insider, Fox Business, Newsday, Money Under 30 and many other publications.